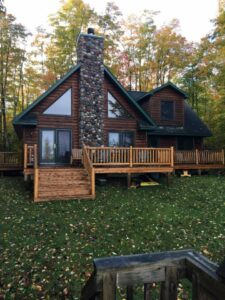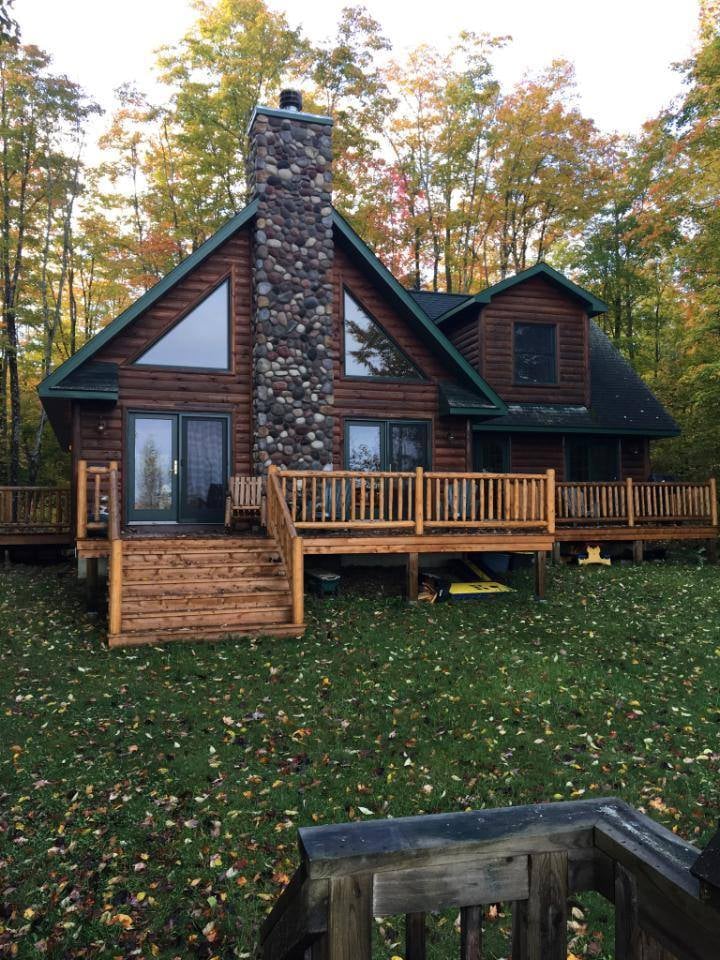 By:  Gary Morgan.
Much has been written about 'scouting whitetail deer' causing a pause before I chose to partake in 'just one more'.  Of course, my hunting friendships offering me that phrase have rarely caused me to decline…so I shall embark.  
My Peeps know where my home range is but for everyone else let's focus on Michigan …particularly the upper peninsula.  I'll affectionately refer to this land mass as big timber…thus, Big Timber Whitetails.  My journey for a different kind of hunt began in the late 90's when family and work constraints had formed my…"my time".  Admittedly, I was looking for a strong alternative to carrying big bags of feed into my hunting spots.  It just didn't seem to fit into my scheme of things.  Besides, I really don't care about the 'scheme of things'.  A trip to the upper peninsula, affectionately referred to as "the Yoop", is a road trip in and of itself.  I often overpacked for those "what ifs" the Yoop may dish out.  Anyways…
We know some of our best whitetail deer scouting is in the early spring shortly after the snow melts.  In da Yoop we'll add an element:  "…but, before the blackflies hatch…"
As the calendar would suggest a phone call to a local Yooper in my hunting area was made.  Over time I refined my local 'go-to'.  I remember early-on one such person said most all the snow melted.  My trek up there found his south-facing forty acres had formulated his accu-weather report.  Everything else was knee-deep!  Other such weather spotters eventually gave way to my very refined, short list of "go-to's".  One for "this area" and one for "that area"…folks that are out and about year 'round.
My trek to da U.P.,eh, begins with about a ten minute Big Mac meet-n-greet and hopeful welcome from Pat Rickley's interpretive toll booth.  Then a "God's Country" salutation which signifies putting away the distractions that cause …distractions.  Onward toward the two-tracks that seem to be frozen in time…miles and miles without a passerby.  Later boots on the ground gathered a vibe like none other, wondering when the last time anyone had really walked that far back in the bush.  Over the 30+ years I've run in less than a handful of dilapidated deer blinds.  Not the store bought kind…but the kind your Grandfather would have made.  The kind that had stories of bygone days.  Like the big buck with a huge chocolate-colored rack that trotted by while chasing a hot doe without providing a clear shot.  And, a few other stories on that same wave…originally told back at camp around a wood stove.  
With spring scouting, I always enjoyed looking over perennial hunt spots as well as discovering new opportunities.  This is a great time to review your work, interpret the successes or failures and make mindful adjustments…as needed, not just for aesthetic purposes. I have made my share of hunt spot selection mistakes based on a lot of factors except clues showing a likely successful spot.  My point that I need to remind myself is a pretty cool looking hunt set up does not owe you anything…certainly not hunting success.  The U.P. is a lot of things.  But, it still has to have a food and security (bedding) source to host a valid deer hunting opportunity.  
My experience in finding such an opportunity was once explained to me by a Yooper ole' timer.  He says the Yoop has plenty of hunting spots…not a plentiful number of deer.  He explained there are pockets of deer in the Yoop…and those pockets can change over time…so don't expect to fill your tag forever in that same old spot.  Keep your scouting skills honed.
A number of years ago I hunted a very remote area south of Grand Marais.  After three days of scouting I stumbled upon a great old scrape and rub line.  The area looked perennial therefore I concluded my trip with my new hunt spot selection.  Days before the opener I carried bait back in and set up my hunt blind.  The opening day dawned with a couple of hunters stretched out along the ole' skidder run I claimed as my own.  Day two provided an opportunity to confront my neighbors…who were not so neighborly.  To my surprise these hunters had claimed this area years ago and actually owned a nearby (remote) hunt camp.  Since the hunting land was public-owned my place in the mix became clear:  Time to apologize and move along.  I'm glad for my exit interview as one hunter explained they have never baited and found their profound successes were never measured like some hunters would have.  Yet, when I stopped by their camp for a cup the cabin walls had beautiful stories to be told.  The success of their well-constructed hunting camp sure had a U.P. ring to it… grateful stories of comradery and a dose of humility in God's well-constructed out-of-doors.