When there is a need to track and/or retrieve a big game animal in camp we usually find an entourage of helpers hoping to tag along.  I remember one such time a hunter-client had made a nice shot on a black bear in Michigan's UP.  He returned to camp from hunting earlier than expected.  He parked his Jeep a little cock-eyed and had a bounce in his step as he walked to the front porch.   It was the first time I hadn't seen him wearing his Stormy Kromer…whoa!  I shouted to my fellow guide to "catch the front door…it looks as though we're going to be busy."  The story was told enough times we found the other hunters had returned to camp and were asking to help track the bear.
Tracking proved minimal as our hunter put a good shot on the ole' boar.  We exchanged hand-shakes and high fives.  Enough posed pictures were taken to easily give way to an onslaught of mosquitoes.  The time was obvious to field dress…my look at the hunter apparently begged that question since he responded, "I hope I brought my knife".  Suddenly, the skeeters were not the issue.  Almost in unison a couple of the volunteers committed to the task while reaching and calling for their fine piece of cutlery by name.  Field dressing went so well I had to remind both fellas "we're not going to cape the bear in the woods".
That evening went quick but the volunteers of the 'Bernard Levine club' captured every moment to remind "our successful hunter' to pick up a handmade blade from a reputable maker.  The take-away from this event was…"they're right!"  A good knife for a hunter is like a good friend.  They share a lot of great memories with you while giving you the spotlight.  We wanted to say thank you to our professional knife makers and offer a brief display of how a knife is made: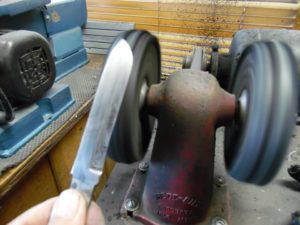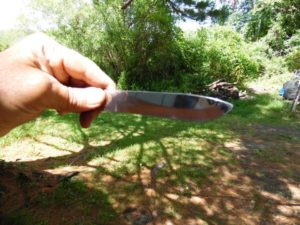 Like anything of value,  knife makers start with the finest materials.  An old file is likely not a great start.  Fine cutlery steel is.   Proper equipment is paramount to building a knife.  The eventual owner will hope his knife performs well in its finest hour.  Thus, no short-cuts.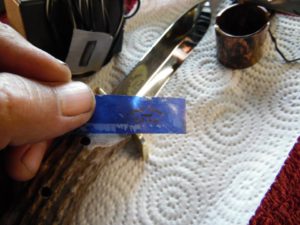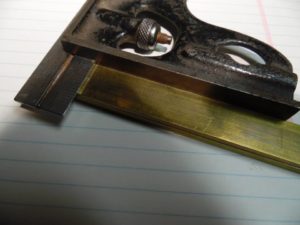 The blade is the heart and soul of the knife.  Many knife makers proudly "sign" their work accordingly.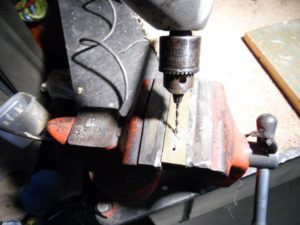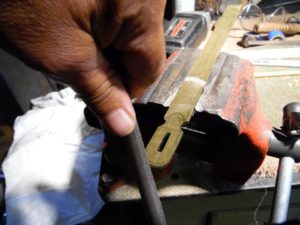 A knife guard is more than a safety feature…it provides a point of proper balance.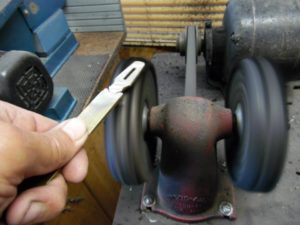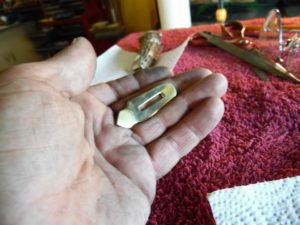 Average metals are rarely used.  Malleable metals are carefully chosen, fashioned and fitted to create "a proper feel and function".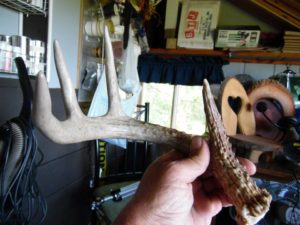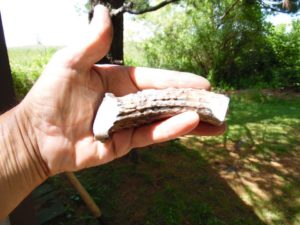 Knife handles come in a large variety of styles.  A whitetail deer antler may be one of the most popular among hunters.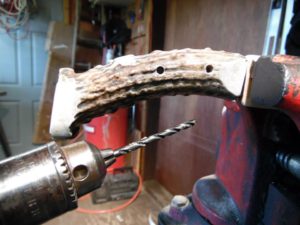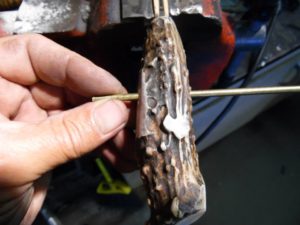 Imagine your first antlered buck.  It might not have been suitable for a wall mount, but…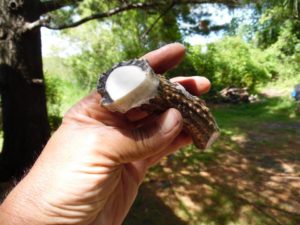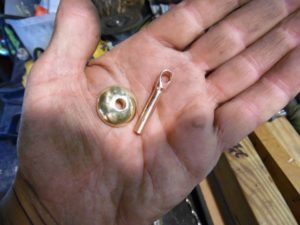 Again, proper measurements and tools can cause a perfect fit…not just for the handle to the blade, but the handle to the owner's hand.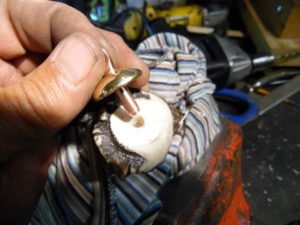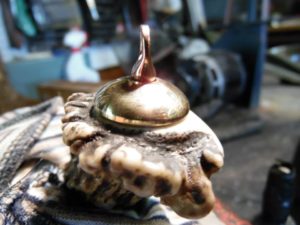 A pommel and a butt cap?   Of course!  No need for short-cuts.
Your average fasteners are rarely found on a knife maker's bench…it's their job to be different.  Friendships must be strong and last a lifetime.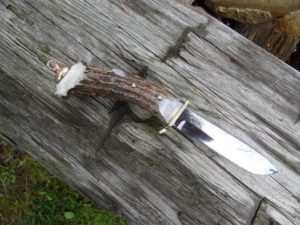 It'll catch your attention from across the room.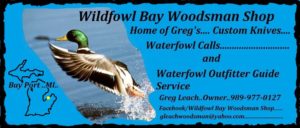 You'll know when you've found a friend for life.