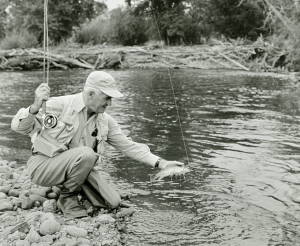 The phrase "take a hike" has a connotation that can offend some people.   Well, not in this part of the world!   That phrase, this time of year, can imply lacing up some boots, applying layers and topping your other extremities with warm gloves and the famous Stormy Kromer.   Many people find the best place to "take a hike"  on an  established trail.   Those trails can be old logging roads…commonly referred as two-tracks, or a less traveled side road…a trail that offers the pristine beauty of Nature without the noise pollution of a motorized vehicle.  Well, there exists the best of both worlds in many parts of 'our world'…the North Country Trail (NCT)!   In my part of the world I can jump on a section of the NCT within minutes and be in the middle of nowhere fast.   That section, called the Hiawatha-Shore-To-Shore, offers many subsections to allow the hiker a short, medium or long hike.  The trails are well marked with small, but conspicuous, blue blazes.  This gives you the confidence needed to put your efforts into your nature hike knowing your path ahead awaits you.
This past fall my wife and I chose to hike a section of the NCT-HSS.  We found ourselves immersed in the local flavor of nature…causing us to pause all to often and discover we were not on a timely course to finish the planned hike.   The trail continued to provide those serendipitous moments.   My wife wanted to take home every stump we walked by while I kept noticing the terrain changes in such short distances.  We both agreed our best decision was to revisit the trail often to satisfy our desire for "old stumps and neat looking rocks".  It seemed we would come across several crossings of the NCT-HSS during our area road trips.  I found myself 'wandering' to each site's beck and call…making a mental note to put that subsection on our next hike's itinerary.
Not long ago I began reflecting on some really neat hiking trails…trails that meandered over, around or near some fishing hot spots, picturesque waterfalls, bountiful berry patches, etc.  A sort of place that you wished to happen upon while a Mort Neff  clone fished in the stream while you strolled nearby.  …all while be captured on video and narrated by Tim Allen…for a timeless enjoyment!  Ok, let's step out a bit and say that everyone met at the Tahquamenon Falls Brewery & Pub for a great burger and craft beer with an impromptu by Jeff Daniels.