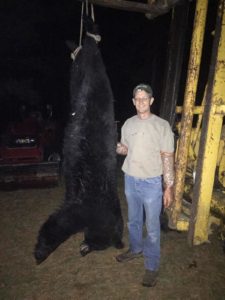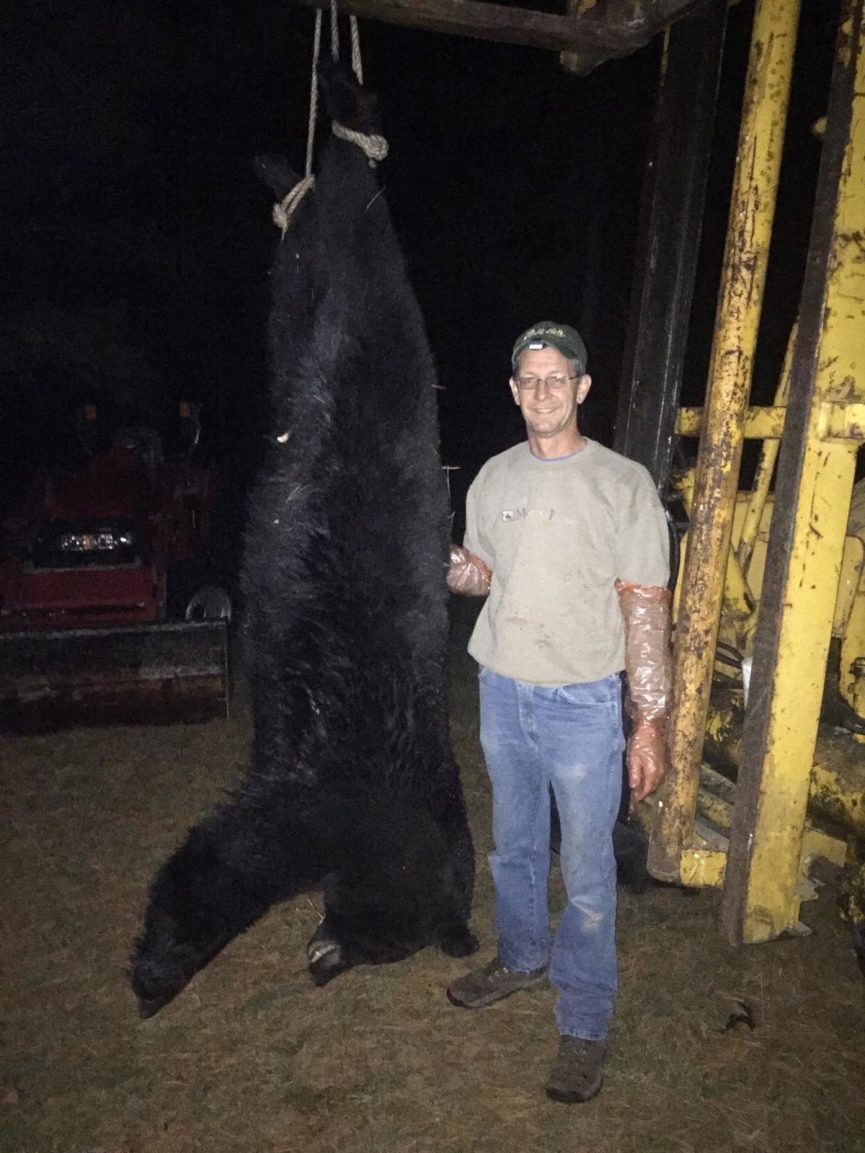 Michigan's bear hunting permit system can challenge anyone's patience ..including mine.  After all, it is managed by the Dept. of Natural Resources.  Most of us spent years reading the online results: "try again next year".  For one mid-Michigan hunter, Tony Dodak, he knew his efforts of getting a permit inside of the Red Oak bear management unit (BMU) was a work in progress.  Nine years to be exact.  He and his (hunting partner) brother, Aaron, began the planning process of unsuccessful permit draws back when the U.S. was in the midst of a financial crisis and Miguel Cabrera wore a Detroit Tiger uniform for the first time.  "We knew this might be a once-and-done Michigan bear hunt", says Tony Dodak.  "Who knows what'll happen to any of us in nine more years.  My brother and I's health may drastically change or any number of things can happen", added Tony.
Well, this past June the successful hunters were notified and the "other planning" began.  The Dodaks knew their uncle had a nice piece of property in northern Michigan that he claimed had healthy bear numbers.  This "family perk" made scouting a laser focused effort…"we're hunting Uncle's property!"
A quick tour of the property showed the probability of a successful hunt for both.  When the time arrived for legal baiting, anticipation was proven correct.  The baits were getting "hit" regularly.  Checking trail cameras were always filled with excitement.  "My brother and I became especially fond of one particular bear…the Big Boar", says Tony.   For these two brothers there were no hunting rivalries…it was always about opportunities.  An opportunity at a legal bear was front and center…not a 'side gig'.
"Before we began our baiting process I had contacted Wild Game Dynasty's Gary Morgan.  We discussed the possibility of hiring him as our guide.  After a few telephone calls Gary and I felt my brother and I could "do this"! said Tony.  Our work began with a tongue-in-cheek risk involved… our bear hunting spots could go cold due to overhunting and a strong likelihood of bear hounds running our local bears to oblivion.
Bear hunting the Red Oak BMU opened September 17.  Hunters utilizing the method of hunting over bait know that they have the opener to hunt without the competition of the other hunting method – running bears with hounds.  Day two (the 18th) offered most hunters a reminder of what a dragged dirt road looks like, what a pair of hounds on running a bear sounds like, etc.  For Tony and Aaron their worst bear hunting concerns became reality.  Both experienced a lot of hound activity in their immediate vicinity which caused the bears to discontinue coming to their baits.  At the conclusion of the first part of the Red Oak BMU season Tony and Aaron had to come up with Plan B.
"We decided to give Gary a call and see if they had any active bear baits for the October bow-only season.  We knew how precious our hunting tags were", says Tony.  After a brief conversation Tony agreed he and his brother needed to stop over and meet Gary at his bear camp…chat a bit and mull over Plan B.  It was that face-to-face visit that proved to all three there were still opportunities to fill a bear tag, or two.
A discussion ensued about the possibility of hunting that Big Boar over at "the Uncle's property".  It was much agreed to give it a try.  Tony took that challenge and ran with it!  "I knew if I were to outsmart this big bear I would have to start with a plan right away", said Tony.  The Atlanta baits were also hunted for three days without a bear sighting.  Unfortunately, the baits were getting visited by night time bears.  I had already headed home and the Dodak's were facing another nine year plan.  Not a great feeling.
A week after meeting with Tony and Aaron a text arrived on my phone: "I got him".  …then the pictures began to download.   Here stood Tony next to a massive bear.  I couldn't wait for the story to be told so I immediately called him back.  Tony explained that he kept thinking about the discussion we had while in the Atlanta camp.  He felt he could come up with a plan to help this big bear overcome his fear of daytime appearances.  Tony decided to conjure up unconventional bear hunting techniques.  He knew his biggest challenge would be the distance he would drive each day from his work place to his uncle's property…about a two hour commute.  "I knew this wise old bear would have to be (somewhat) fooled into coming to my bait during daylight hours.  So, my baiting was to be done at daybreak with very aromatic food.  The food would likely emit an odor all day.  The other trick up my sleeve was to make the bear uncomfortable about coming to the bait during the night.  That's where my portable transistor radio came into play", explained Tony.  With a two hour commute Tony timed his baiting at sunrise.  This also gave him just enough time to commute back to work.  In the late afternoon Tony would return to click on the radio to low volume and leave…checking the trail camera for the sign of a daytime bear.  "Gary, when your baits and mine were all showing night time bears I felt this whole 'adventure experiment' would take a week to prove itself worthy", said Tony.  "The first night Big Boar came in at night and showed pics of him looking towards the radio a lot…I knew this experiment had some possibilities", added Tony.  Anyone who has ever taken a class studying behavior knows all too well once a pattern begins…BINGO!  Tony climbed into his hunt spot on the 12th in an effort to close the deal.  "When he came into the bait I knew it was him.  He had purpose, yet, showed some hesitation.  He stood in front of the bait and I had already picked a spot and let the arrow fly.  He ran off and thought I may have missed.  However, in less than a minute he bellowed out the 'death moan'", says Tony.
Tony had been telling me this story all the while he was transporting his bear to the bear check station.  That trip had to capture a smile that otherwise would have had to wait another nine years!  We'll call this an unconventional bear hunt, for sure.  But, what is a conventional bear hunt?  Who wrote the instruction manual on successful bear hunting anyway?  I think the manual will probably contain a chapter written by Tony.
You worked for it.  You earned it.  Grin and bare it!
Congratulations Tony Dodak!