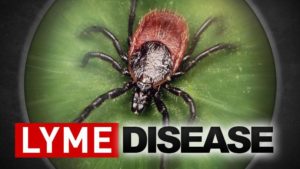 By:  Jim Kushner.
 This should be my 46th deer season.
 I started hunting with my Dad & older brother on State land. We stayed for the first week of the firearm deer season in the family camper. It was a tradition to hunt there that started before I was born, that particular spot was always where they set up camp & even though it was on state land & a fairly well traveled dirt road I do not remember there ever being anyone else camping there. Maybe it wasn't the great spot that we always thought?
Unfortunately that tradition died out several years ago. The original hunters stopped coming as they aged. People moved away or purchased property with better hunting or like my family, scattered across the state & the complications of family life kept us from following that tradition, it faded away.
 I have missed only one opening day since that first 5am alarm woke us up in a cold dark camper. I was 14 and wasted no time in getting out of my warm sleeping bag as the three of us prepared for an experience I think I had waited for my whole young life. I did that again and again, year after year, always with the same enthusiasm and always anxious to do it again. I cannot remember a time when I wasn't thinking about deer hunting.
 On November 15, 1988 I found myself standing outside on a gun range with the rest of my Police Academy class and wouldn't you know it, three deer walked past, apparently just to rub it in. Instead of sitting in the woods waiting for that buck of a lifetime (or any buck really) there we were instead. Many of us were deer hunters and it had been made very clear to us that no one would be excused from class on the 15th unless they were actually in the hospital or dead. We had two and a half months of our lives invested in that class by then, no one was absent. I don't know about anyone else but I really had trouble concentrating that day. At least we were at the gun range shooting for half the day instead of in the classroom. I did spend the weekends hunting & even had a glimpse of a nice buck early one morning. No shots fired but at least I had one more buck that got away memory.
 Some years it was hard getting time off but I always managed it on the 15th and as I got older and had seniority at work it got easier. Poor new guys, I guess we all have to pay our dues as they say.
 As I type this opening day is less than two weeks away. I still have stands in the woods from last fall. They would have normally stayed in the woods until January when hunting was done and I could drive a 4×4 or snowmobile back behind the house to retrieve them. This year that didn't happen. I started having trouble getting through a full day at work and kept putting it off. Finally the pain & weakness in my legs forced me off work for the next six months and finally I was forced to retire. Lyme disease is the apparent diagnosis and recovery is expected to take a long time. So far that has been the case.
 If I didn't feel so bad physically I would have really had a hard time not bow hunting this year. After all my stands are already up and only a few hundred yard walk from the house. So why not use them? If I managed to walk even to the closest stand I would either not have the strength to climb up the ladder or I would be in so much pain that I couldn't get back down & walk back home. Not to mention that I have not even picked up my bow since last fall. This is a miserable disease and it has many complications that apparently are different from one person to the next. For me it is constant muscle pain and spasm along with intense fatigue. Being out in the cold makes it even worse.
  I wish all of you die hard hunters a good season and good luck. For me it's really not so bad, I have hunted a lot in my life and taken my share of nice bucks. Sitting at home with little to do at least lets me do a lot of thinking. I already have a plan for next year. 
 An elevated enclosed stand just a short atv drive from the house. Three sides of the base will be enclosed so that I can park under the stand and just climb in. 
 Hopefully I won't be in this condition next year but there are no guarantees. I don't plan to miss another opening day even if I only last a few hours. Luckily I have friends who will help if I need a tracker or something. I really don't even care if I take a deer I just miss the excitement and anticipation of knowing that a nice buck could show up in front of me at any time.
 Already thinking about next year! What's new I've been doing that since I was 14.